Mole ploughing is a fast and effective way to install long run cable with minimal disruption.
The mole plough cuts a slot in the ground raising the soil slightly upwards on both sides, the machine pulls the cable in and lays it in behind. A digger generally follows up behind tidying the small excavation rip line.
We have two Ditch Witch mole ploughs ensuring we have every job covered, from bigger jobs like fibre optic cable laying to installing house service leads.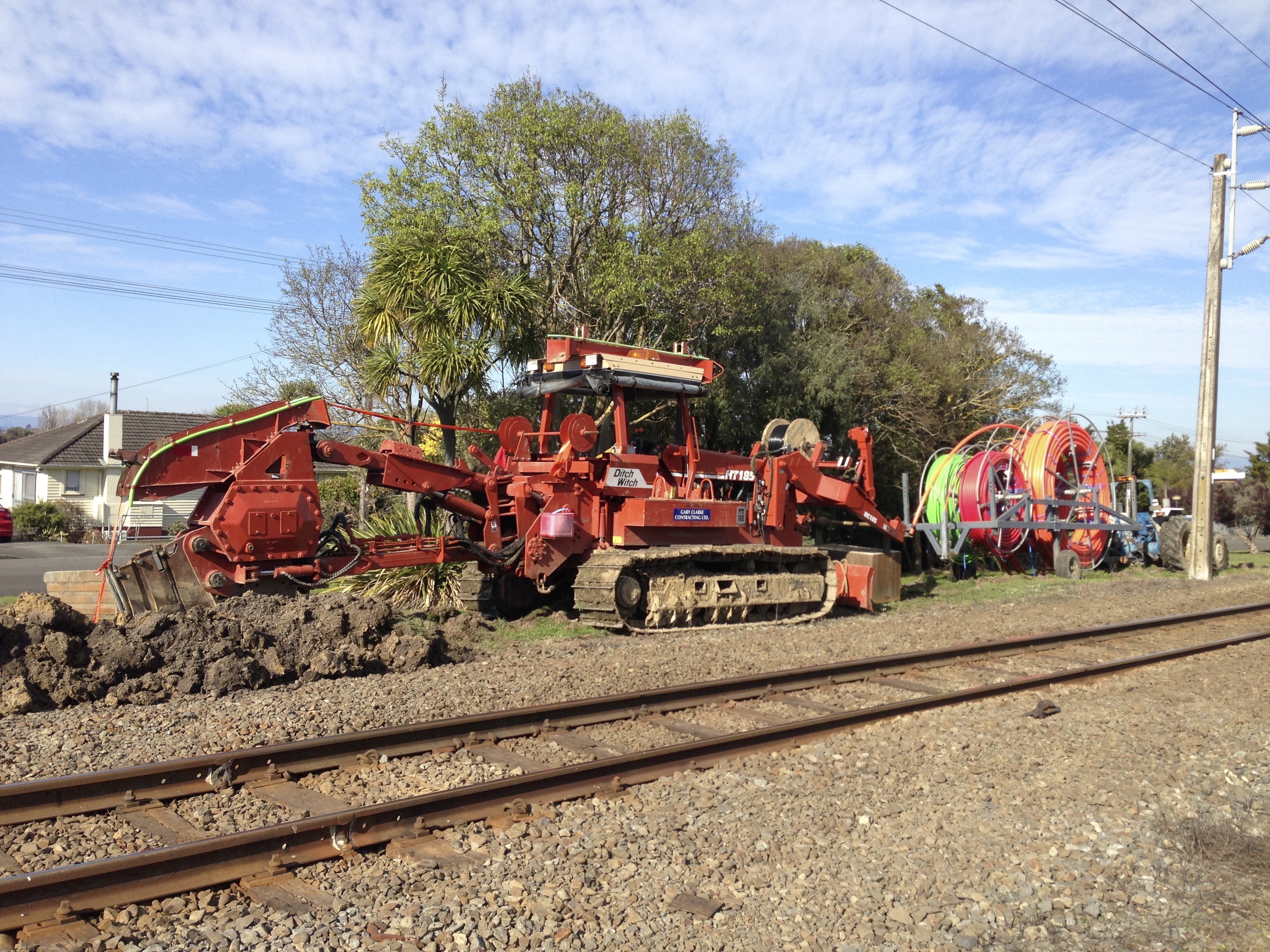 Our Ditch Witch HT185 features a 185-horsepower turbo-charged diesel engine and has independently driven walking steel tracks.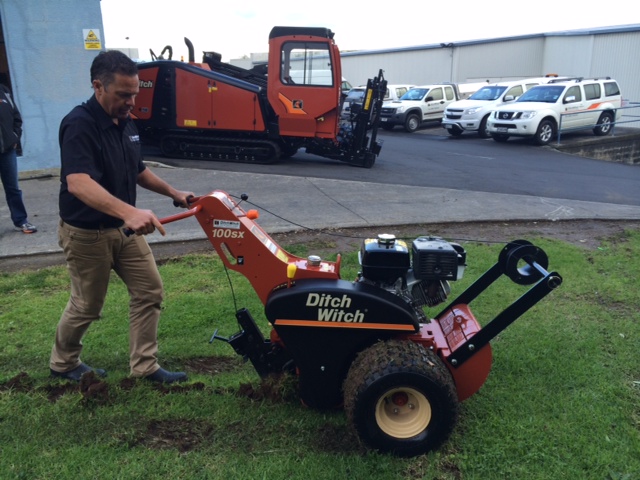 The SX100 or our mini plough is used for the smaller trenching jobs. With its high-flotation tires, the 100SX walk-behind vibratory plough gives us all the traction we need without manhandling the turf. Its Briggs & Stratton® XR 2100 Series engine gives us the necessary power and the plough is designed to keep noise and vibration where they belong – below the surface.